about handmade paper
we make our handmade paper in house using recycled cotton remnants from the garment industry. we charge our vats with water and cotton fibers, draw our molds and deckles through this slurry nearly 70 times per day, then drain, deposit (couch) onto lightweight felts, and press the post of wet sheets under hydraulic pressure. we air dry these sheets overnight and pull them from the felts each morning into deckled stacks of rough edged handmade paper, with stunning surface texture.
do you make custom paper?
yes! we offer custom sizes and shapes to fit your needs. get in touch for more information: [email protected].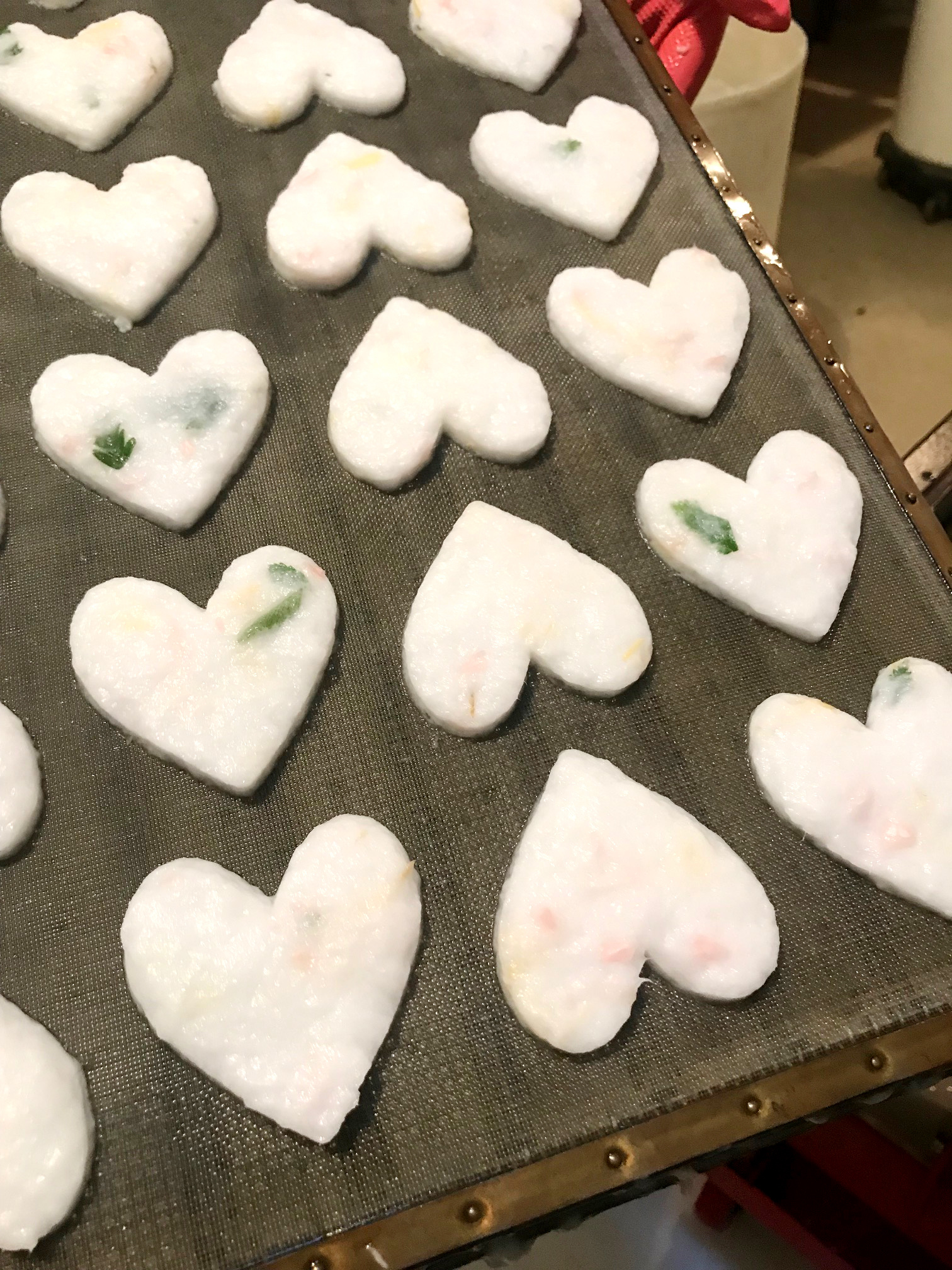 how can i use handmade paper?
our handmade paper is designed for letterpress printing! we've seen handmade paper used as product tags, business cards, thank you cards, personal stationery, flat notes, invitations, and a variety of other applications. many hand lettering artists and calligraphers find it to be the perfect backdrop to their work. oblation papers & press has a letterpress studio and we welcome all sorts of inquiries.
we do not recommend using it in an ink jet or laser printer.