Blackwing Pencil Customization
Whether you're an artist or an art museum, a start-up or an organization, you have a story to tell. Impress your clients/fans and add your brand's logo to signature Blackwing products including pencils, notebooks, and sharpeners.
Contact us at [email protected] or call 503.223.1093 for more information or a quote.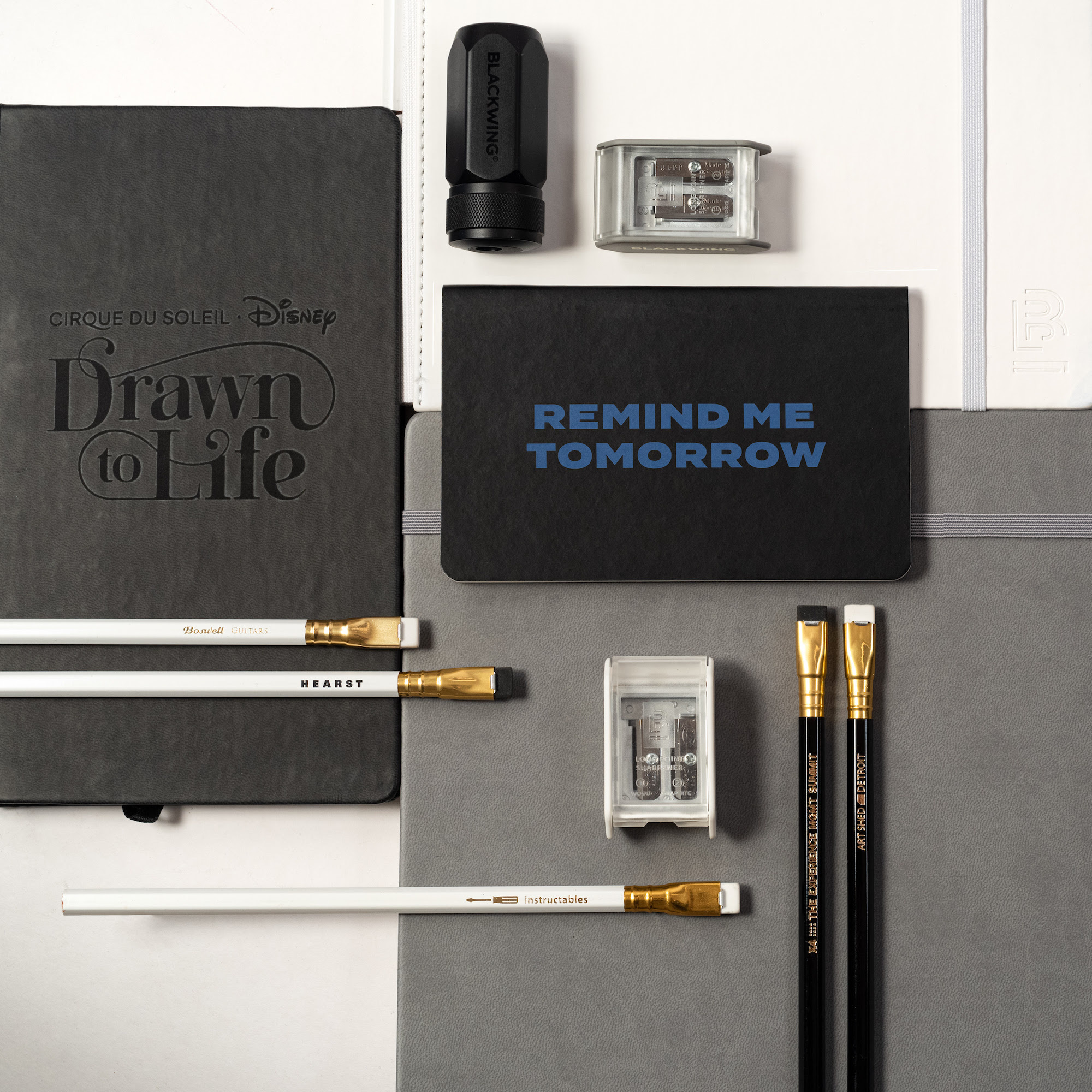 Pencils
Available in 4 colors (black, white, gray, and natural)
Your logo will be foil-printed on the opposite side of the Blackwing logo
Minimum order of 1000 pencils
Blackwing Branded pencils may not be resold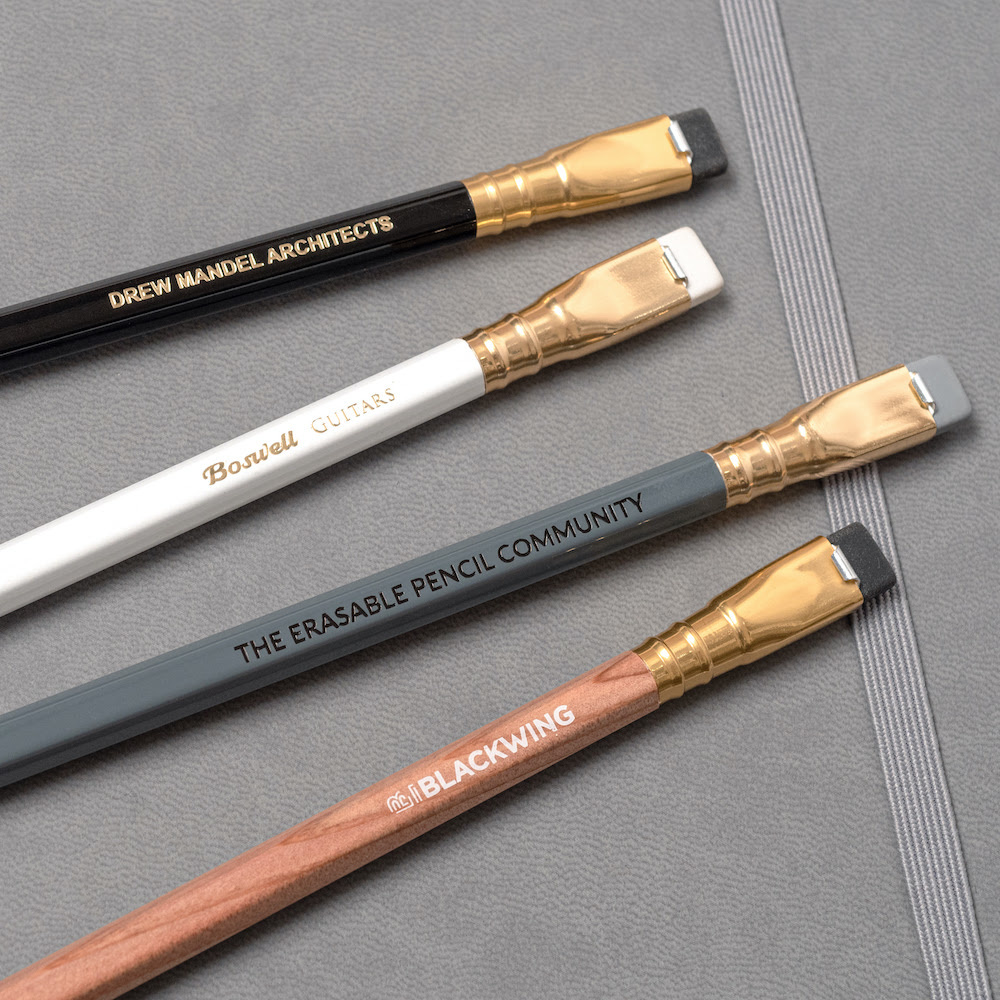 Branded Notebooks
Available in Slate Notebook or Memo Book
Your logo lasered, pad printed, or stamped on the cover
3 color options for both styles, and A4, A5, & A6 sizing available for Slate Notebooks
Thick 100GSM dot grid, ruled, or blank paper
Minimum of 200 - Blackwing Branded notebooks may not be resold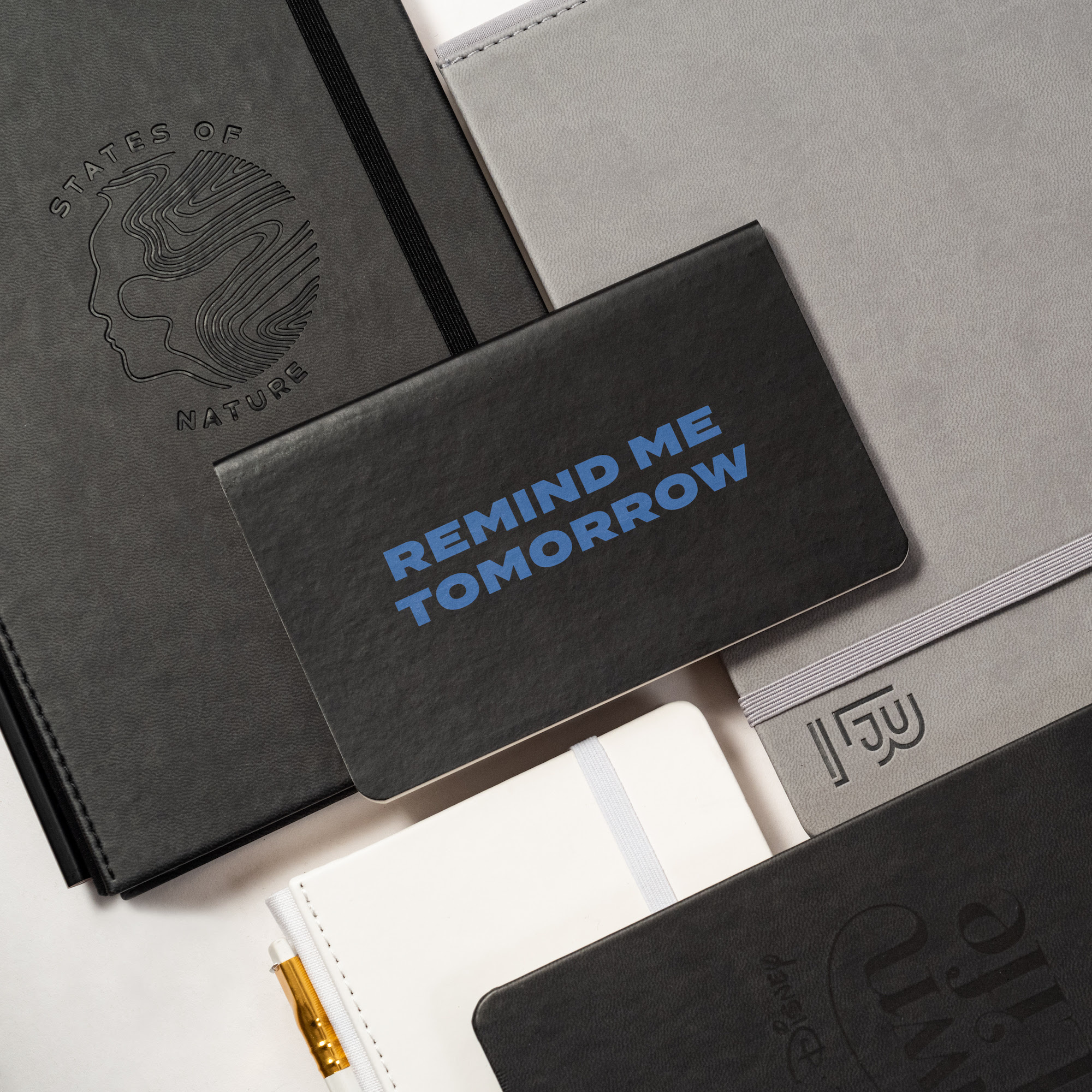 Branded Sharpeners
Available in our Black One-Step or White, Grey, or White Two-Step Long Point Sharpener
Your logo lasered or printed
Minimum of 500 sharpeners
Blackwing Branded sharpeners may not be resold