Jump to store information
Jump to our letterpress work
Jump to our blog
Jump to in the news

Our Story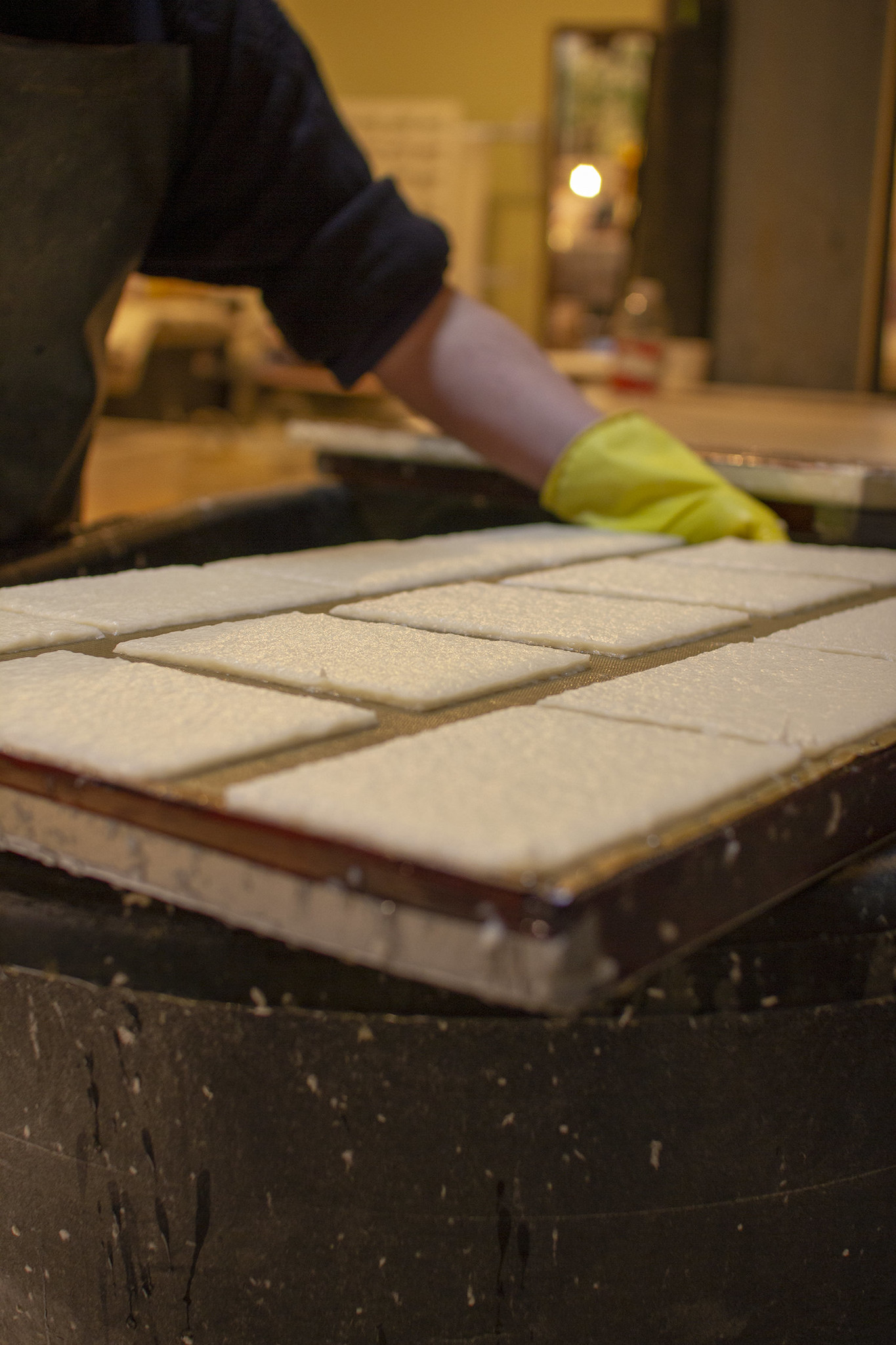 Oblation Papers & Press began in 1988 by husband-and-wife duo Jennifer and Ron Rich. The couple began business and soon after opened a brick-and-mortar studio in Portland, OR's Pearl District. Since its inception, the store continues to bring handmade papers from around the globe to the local community,  but we've also grown to become a stationery, fountain pen, typewriter, and paper destination! We carry a wide assortment of stationery, pens and pencils, notebooks and journals, office supplies, refurbished typewriters, and gifts. Our space also allows for in-house production and is home to an urban paper mill and a letterpress print shop. We're thrilled to give back to our community through to the Children's Healing Art Project (CHAP), our designated charity. CHAP brings the healing power of art to children and families facing medical challenges.
We have always been attracted to the benefits and practicality of recycling. In fact, our business has its roots in taking unwanted paper products, converting them back into pulp, and making it into fresh, new paper. In the urban paper mill, we employ traditional techniques to make handmade paper sheets with a 100% cotton, acid-free fiber source by using recycled remnants from the garment industry. Oblation was founded on practicing a green approach and we follow recycling principals that focus on reuse and conservation. Our master paper maker Kalin Stoev leads the handmade paper production process and on most days can be found in the paper-making studio mixing paper pulp, pulling paper, or experimenting.
We have been designing custom wedding invitations and other custom projects for nearly three decades. Our letterpress print shop is home to two antique Chandler & Price clam-shell presses and two Heidelberg presses that will likely outlive us all! Letterpress printing reflects an era of quality and craftsmanship. This historic method of printing uses raised type and images, inked and pressed into the surface of heavy papers. Sheets are fed one at a time into cast iron platen presses. Our process begins with original designs tailored to your occasion. For each order our production staff creates individual plates on location, prints with soy based inks, and finishes every piece by hand. Come see the presses in action through the windows from our retail store into the studio. We welcome you to look in and watch delicious paper projects come to life. 
Plus, visit our store to play with the vintage typewriters and say to our three lovely parakeets, Claude, Vincent, and Pablo.