jobs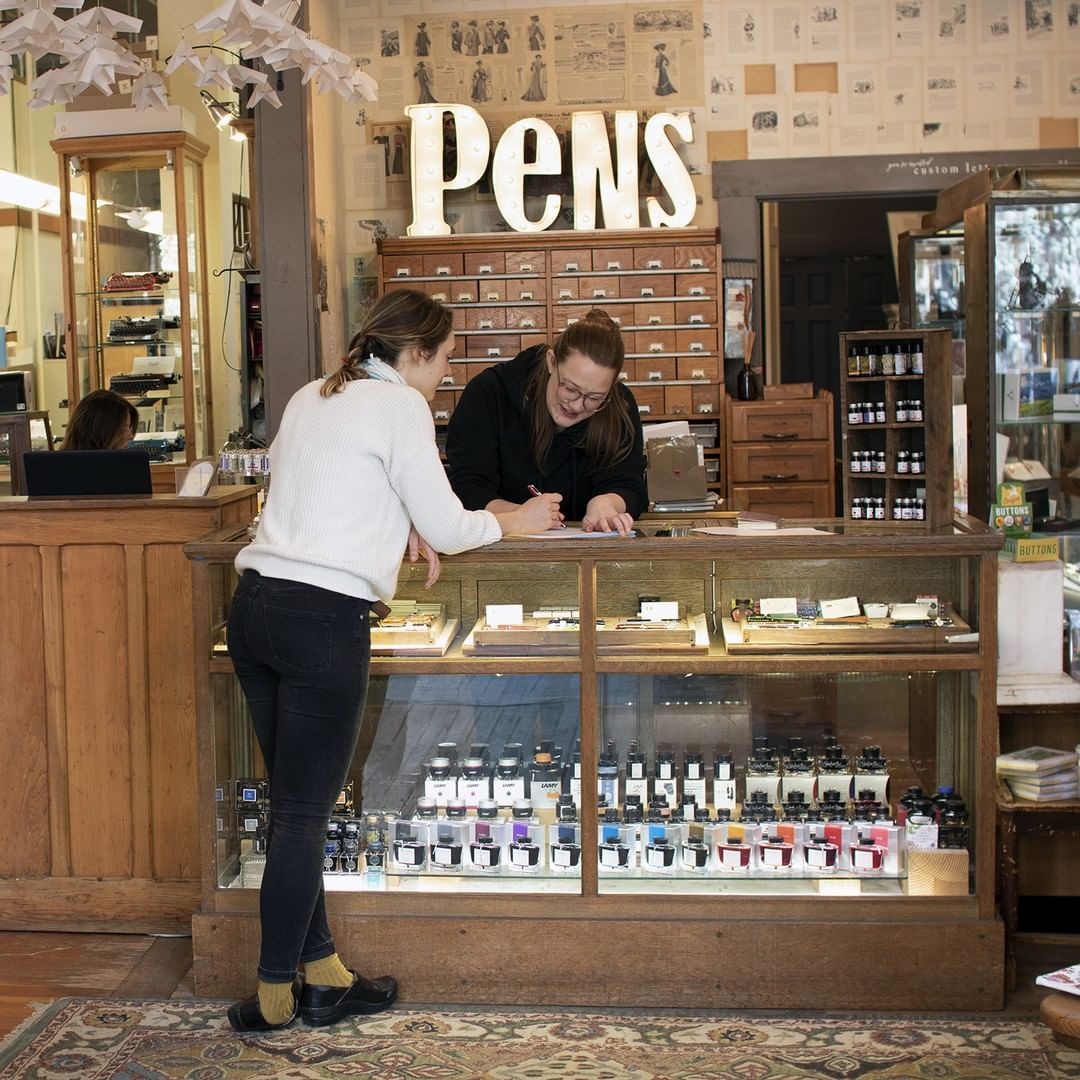 at oblation papers & press, we value hardworking individuals who are committed to doing their best work and who are willing to be flexible and take on whatever tasks are required.
as both an urban paper mill and retail shop, the day-to-day work and pace can vary greatly.
of course, having a passion for paper and ink is a bonus as well.
if you are interested in working for oblation, we ask that you carefully read through the job description(s) below. if one of them seem like a good fit, write us a cover letter, dust off your resume, and get in touch!
Retail Sales / Pen Enthusiast
Are you a fountain pen nerd? Do you have stashes of notebooks? Are stationery stores your happy place? We're looking for a candidate who lives, breathes, sleeps pens and paper. This position is for a part-time retail sales associate who will assist customers in finding the perfect pen for themselves or as a gift, can find a stunning ink to match, and of course help educate customers new to the pen and ink world.
Additionally, this role will help check and price new products, fill online orders, keep the store tidy and generally provide excellent customer service in a warm and friendly environment.

Experience in the fountain pen and ink world
Multitasker:

able to juggle multiple tasks in what can be a busy environment. Able to prioritize tasks and take initiative to stay busy.

Provide superior customer service in the store and through email:

assist in-store customers in a warm and welcoming manner. Help create an experience commensurate with the company mission.

Detail oriented, thorough, organized
Willing to learn:

curious and open to learning more about fountain pens, all things paper and inks, details related to in-store processes.

Weekend availability