last week visitors to our "wine & watercolors" event got a sneak peak at our newest product: handmade watercolor paper. visitors were able to test out the paper, see how its made, ask questions of our master papermaker kalin, and enjoy wine from woven wineworks.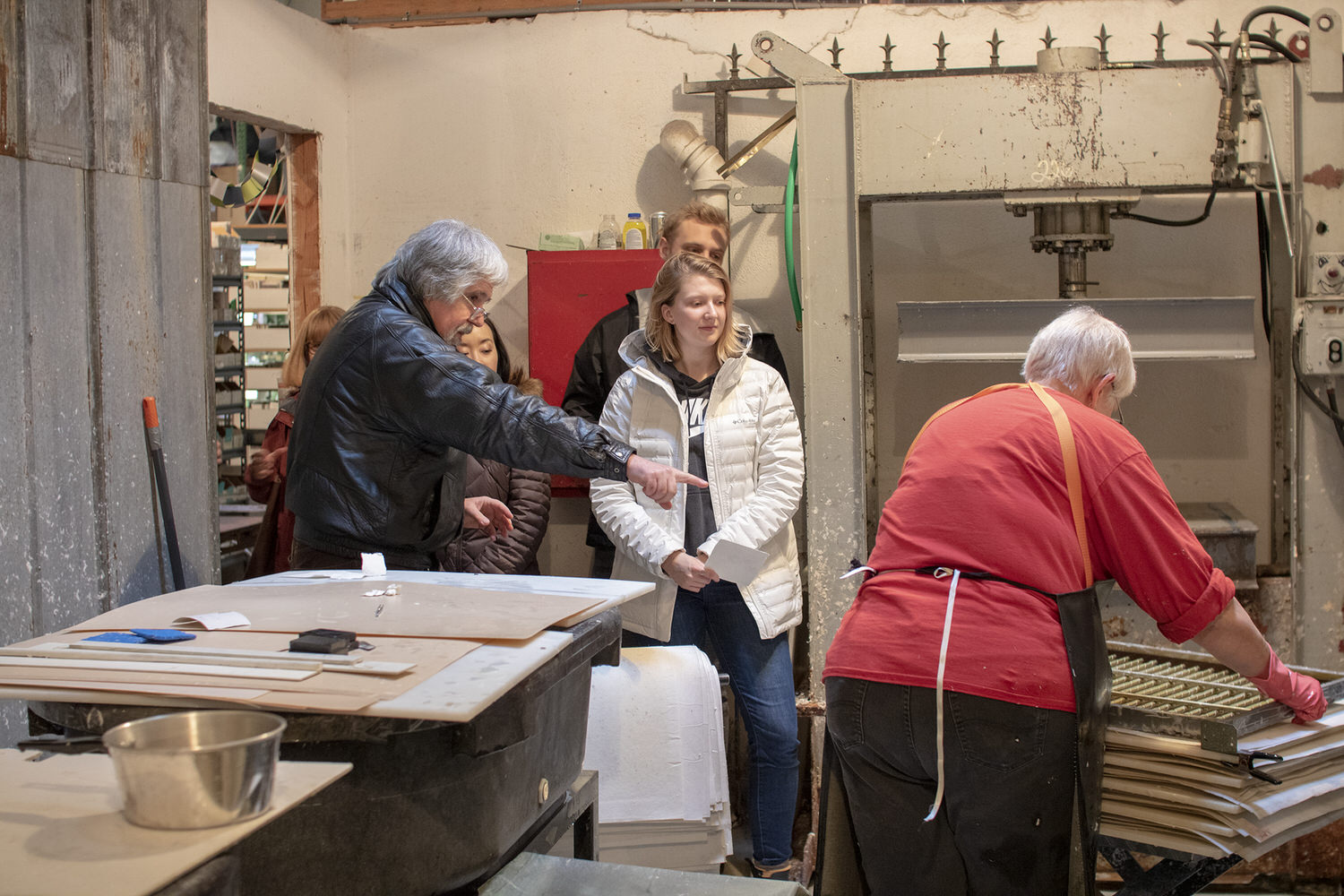 our team has worked long and hard to create a high-quality watercolor paper that is also recycled and vegan. most watercolor paper is machine-made and uses gelatin, a byproduct of animal slaughter, for sizing (the adhesive that holds the paper material together). by contrast, our paper is completely handmade using recycled cotton fibers and vegan sizing.
this product makes us the only watercolor paper manufacturer on the west coast, and one of the few companies in the world to offer archival paper that is cruelty free and vegan.
"As handmade watercolor paper has become less available, we felt it could be a natural extension of what we have been doing, present us with a new art materials market to explore, and be a way to add to the collective creative good," said Jennifer Rich, our co-founder and owner. "We hope that our watercolor paper will provide a delightful new painting experience for experienced artists, students, and those who just love to play with texture and color."
our watercolor paper is now officially launched for wholesale and retail, and you can find the product in our store as well as online.
a big thank you to everyone who came out to try the paper! we'd also like to thank woven wineworks for the delicious wine - be sure to check them out next first thursday!
two reporters from the vanguard at portland state university also attended the event and put together a lovely video which shows the papermaking process: