during the month of july, we are delighted to feature our favorite local oregon makers. A staple of Oblation for many years, Singing Leaf provides us with unique pressed botanical cards and her stunning quiet drama photo card series. we asked collin a few questions about her work: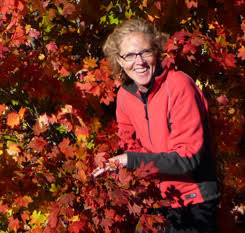 "A picture of me in my 'office' — collecting is one of my joys"
What is the inspiration for your art? How did you get started?
My inspiration comes from my lifelong interest in trees and their leaves. I have been collecting leaves since I was a teenager. After spending 25 years in the graphic arts, I ventured into business with my cards and other creations under the name Singing Leaf in 2008. As a graphic designer, I've always enjoyed working with colors, papers, textures and shapes, and now in my art business, I am immersed in all of these things, using nature as my inspiration as well as raw materials.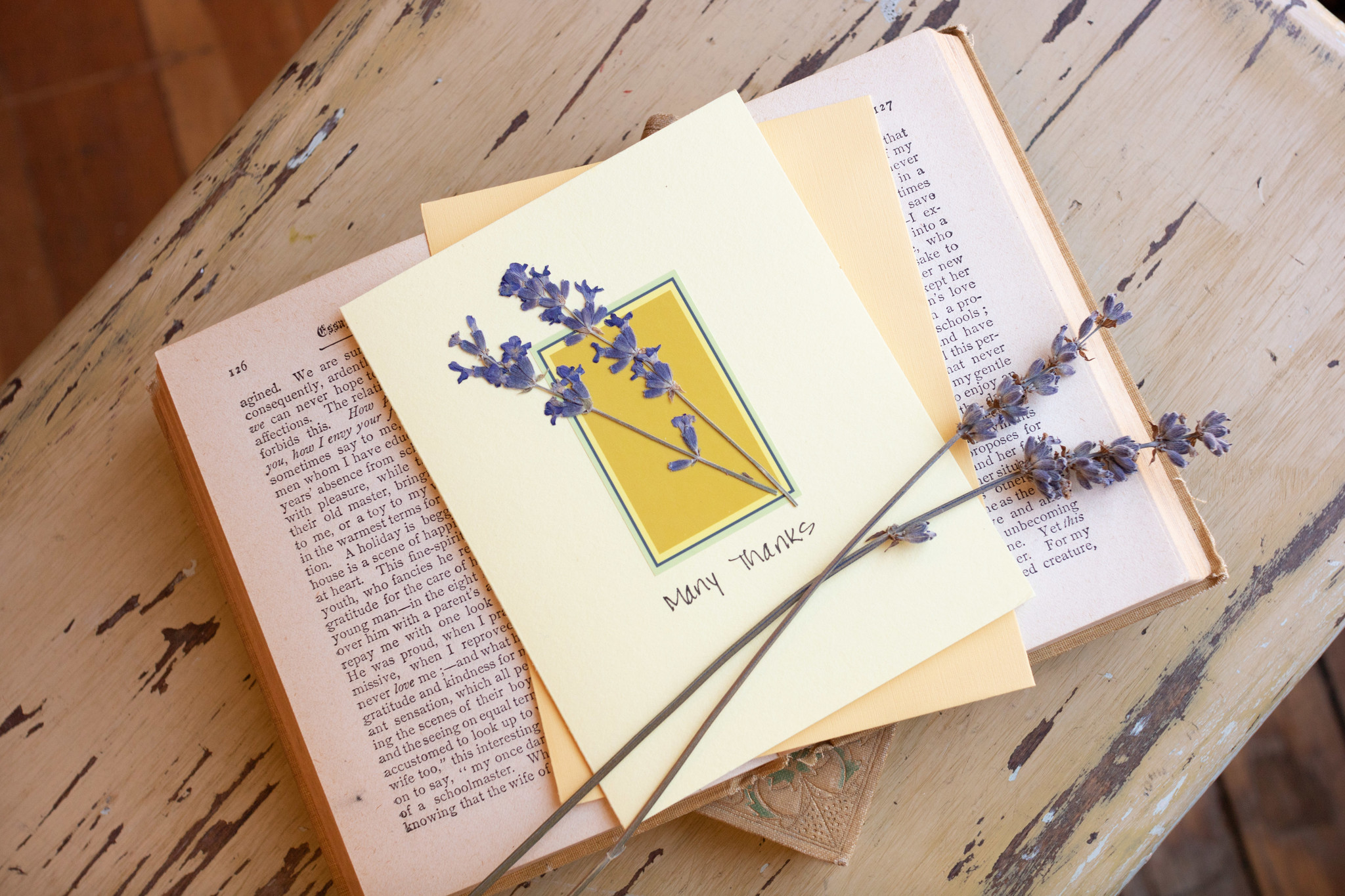 how did quarantine and the pandemic impact your art and business?
The pandemic affected my art business when all of the stores and art shows closed down. I used that time to focus on collecting and paying close attention to my surroundings. To slow down and be in the present allows for more creativity to arise.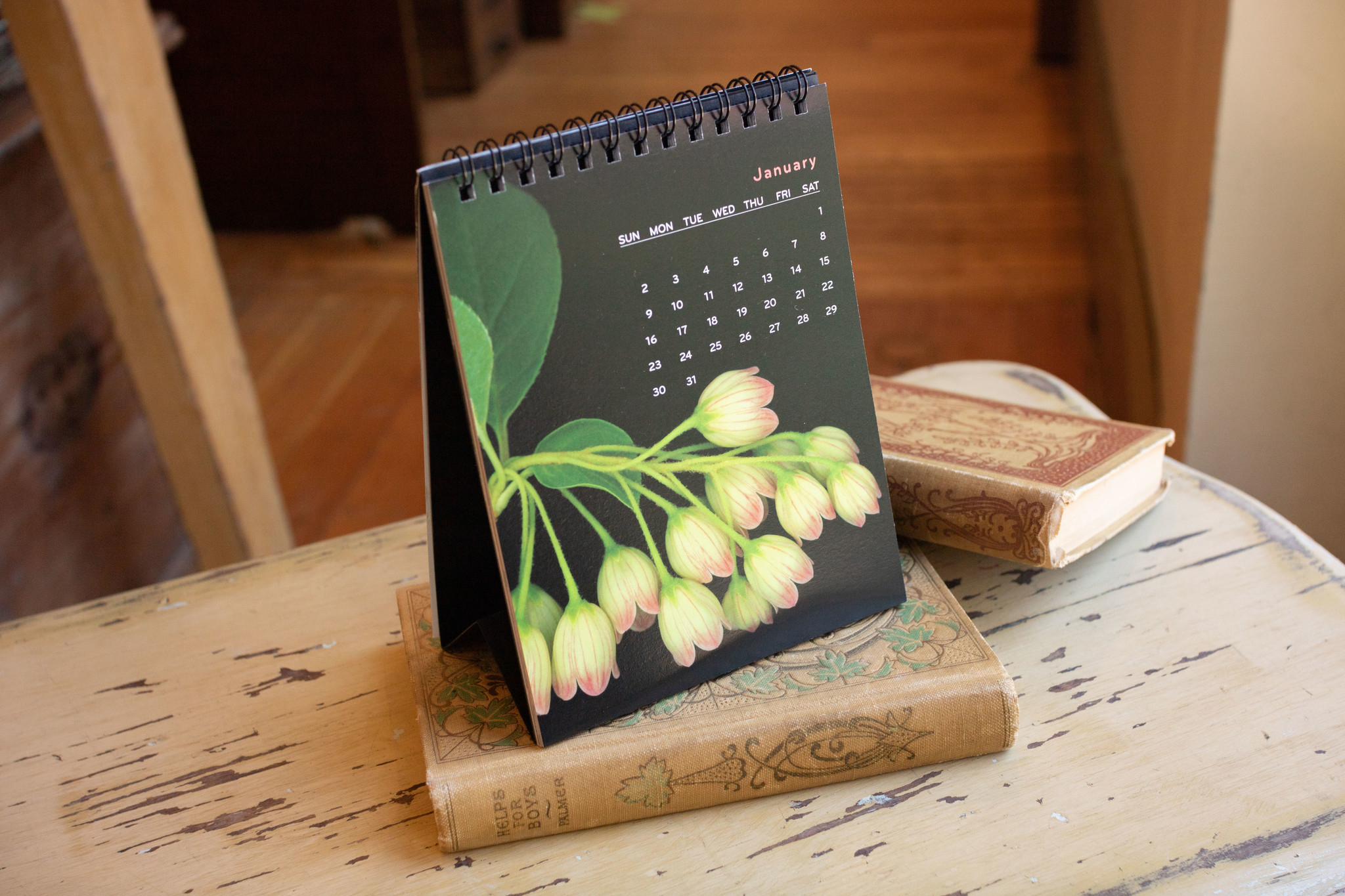 what is your favorite thing about being an artist in the pacific northwest?
My favorite thing about being in artist here in the Pacific Northwest is the variety and richness of our environment. We are blessed with trees of all kinds, and a bounty of plants and flowers thrive here. I am constantly amazed when discovering new things to press and create with.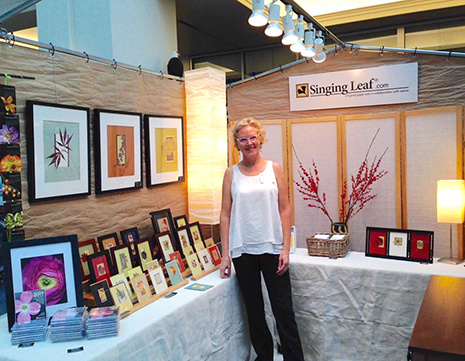 Collin and her creations at the Audubon Wild Arts Festival.
Singing Leaf's cards and calendars are available in our store, or on our website
here
.